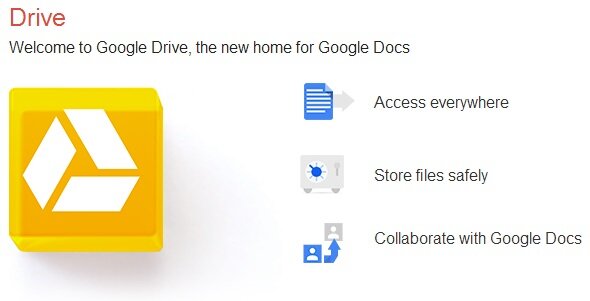 Many Windows or Mac users do not have Microsoft Office installed on their computer simply due to the fact that they don't need it. But there are times when you have a .doc or spreadsheet files that needs Microsoft Word and Excel applications to run. Although there are many other solutions available that allow users to view and even edit .doc or .xls files without having Microsoft Office installed on their computer.
In this post we are going to show you how to view .doc or .xls files online using Google Docs. This solution is simplest and easiest of all and you don't have to install any piece of software on your computer just to view or edit these files. Also due to Google Docs availability on the Internet you will be able to access your uploaded files anywhere you want.
So to learn how to view .doc or .xls online without installing any app or tool on your computer follow the steps below.
1 ) Open docs.google.com and sign in with your Google account.
2 ) After you have opened Google Docs look for Create and upload buttons. These will be located on left side of your screen right below the 'Drive' and 'Google' logo.

3 ) Click on the upload button, which is the one with an arrow sided upwards. Now from the menu click on the 'Files' option.
4 ) Now a window will appear using which you can upload your .Doc or .Xls file to your Google Docs account. Navigate to the folder that has the file and select it.

5 ) Now your file will start uploading. You will see the upload progress bar at the bottom right side of your screen.

6 ) After the upload process has been finished your .doc or .xls file will appear on the list of Google Docs files. Simply click on it and you will be able to view the file within Google Docs website.
Sometimes your document might appear messed up. In that case you will have to manually correct it.
Using Google docs to view document files like these is the quickest and easiest way as you don't have to install anything on your computer. It is most useful for people who deal with such files occasionally or use Google Docs full time instead of Microsoft Office or other tools.